Stay Gold, Ponyboy.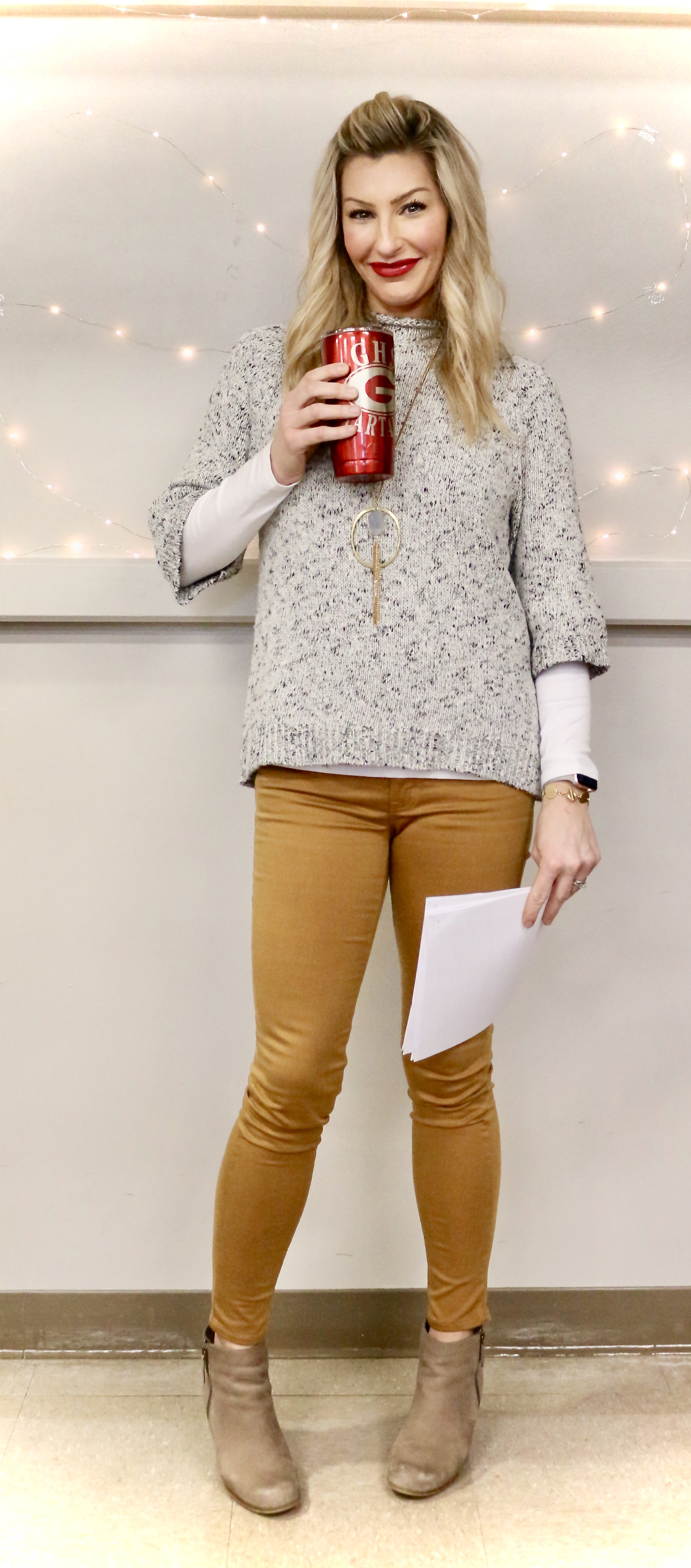 Nature's first green is gold,
Her hardest hue to hold.
Her early leaf's a flower;
But only so an hour.
Then leaf subsides to leaf,
So Eden sank to grief,
So dawn goes down to day
Nothing gold can stay.
-Robert Frost
I love a goldenrod colored pant and like a true English nerd, it always reminds me of one of my favorite Robert Frost poems, featured in my favorite middle school novel, The Outsiders by S. E. Hinton. Gold[enrod] pants are just such a good staple to have in your closet. SO many good colors/patterns to add to the mix with these pants, especially with the holidays that are knocking on our doors!
Today, I chose to keep it pretty simple and pair it with a black + white sweater and white long sleeve underneath to keep me warm on this seemingly "cold" California Monday (65 degrees). Accentuated with moody metallics and muted gold hardware, popped some color on the lip and BOOM! That's how Monday is DONE.
Booties - Nordstrom
Jeans - Madewell, just went on sale, YEAYYAYAYHHHH!
Long sleeve tee - Target
Sweater - LOFT
Bracelet - Madewell
Necklace - Anthropologie, no longer available
Earrings - Tory Burch @ Nordstrom
Lips - [Channeling J. Lo's early work] Fly Girl, Lipsense
YETI cup - personalized by Clay Smith, USNA c/o '97